Congratulations to the 2023 Award Winners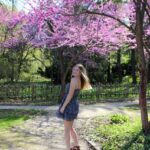 My name is Lexi Brizzolara, and I will be attending the University of Illinois at Urbana-Champaign next year! I am a cheerleader at the university, and I will be studying finance at the Gies College of Business. I am also a first-generation college student. I am so thankful for the generosity of the Wehner family! A fun fact about me is that I like to put ketchup on my mac and cheese.
I am Gino Martino, a 2023 West Aurora graduate and I will attend Washington University in St Louis this fall. I intend to study business and I will play football in college as well!
My name is Miranda Mahoney, and I am a 2023 graduate of Oswego High School. I will attend Illinois State University in the fall, majoring in Environmental System Sciences and Sustainability. With this, I plan to be a Sustainability Specialist. I am looking forward to being in clubs in college and furthering my education in my desired field! A fun fact about myself is that I started the Environmental Action Club at my high school, which aims to improve the school's environmental impact.

My name is Grace Alcalde and I am a 2023 East Aurora High School Graduate. I am planning on double majoring in Biology and English Literature at Northern Illinois University this fall. I am a first-generation college student with a passion for women's rights and am hoping to pursue a career in emergency medicine.
My name is Nathaniel Mojica. I am a graduate at East Aurora High School and I will be attending St. Norbert College in the fall. I'm majoring in Psychology and minoring in Business. I will also continue my football career and will be playing this fall! A fun fact about me is I'm right-handed but kick with my left foot.