Congratulations to the 2022 Award Winners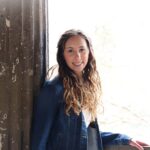 My name is Kaelynn Kitzmann. I attended Serena High School, and this fall I will begin college at Nebraska Methodist College to study nursing. A fun fact about me is that I love animals. I have 3 cats and a dog in my house.
Hi I am Emma Lawless and will be attending University of Colorado Boulder and studying Biochemistry. A fun fact about me is that I was born on St. Patty's Day!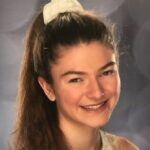 Hello! I'm Julianna, recent West Aurora High School Grad and Scholarship recipient. During my High School years, I've been involved with Marching Band (Drumline!), National Honors Society, Portillo's (working there, not eating! (mostly), and planning for college at the University of Illinois at Urbana. I am so excited for college! I love ramen, sleeping in, blasting music… you could say I've been studying for it! And because of the Trevor Melvin Wehner Memorial Scholarship, I'll be able to sleep a little better at night and explore this adventure feeling a little lighter. I am currently Undeclared but have a keen interest in Sustainable Design, or related fields such as Urban Planning and Landscape Architecture. A fun fact about me is that I can beatbox, another neat trick to bring with me to college!
I am Katelyn Mabrey, I attended Oswego High School in Oswego, Illinois. This upcoming fall, I will be attending Illinois State University in Normal, Illinois where I will study Communication Sciences and Disorders to pursue a career in Speech Language Pathology. One fun fact about me is I have two rescue dogs named Brownie and Paisley. I am very honored to have been selected to receive this award.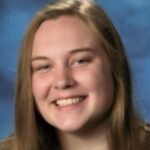 My name is Jaime Rasmussen and I graduated from Oswego High School. The University I will be attending in the fall is the University of Wisconsin Whitewater where I plan on studying accounting. A fun fact about me is that I really enjoy to paint in my free time and art has always been one of my favorite hobbies.